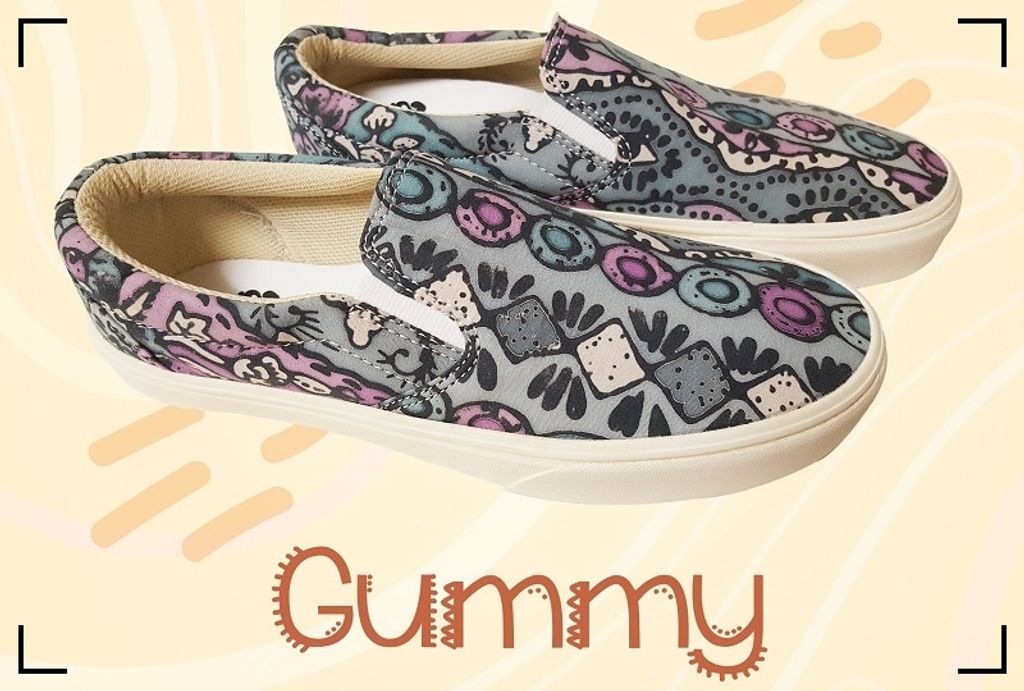 I am GUMMY from the 2nd Batik Sneakers Series by Ann Zahid, of our Love MY Hand-Blocked Batik Campaign - the "Comel Series" 💜❤💗💛💚💙🖤

I am sooo cute and though we come in a few sizes for each design, the batik makes each one of us ONE PAIR IN THE WORLD!

I am made of discharge batik where the process involves the method of applying a design to dyed fabric by printing a colour-destroying agent, such as chlorine or hydrosulfite, to bleach out a white or light pattern on the darker coloured ground.
Batik by Ann Zahid for the World! ❤
Shoe descriptions:
Upper: Malaysian Hand-Blocked Batik

Inside: Foam laminated fabric.

Insole: Comfortable EVA laminated fabric, rubber printed label.

Outsole: Rubber gum.

Top double stitch detailing.