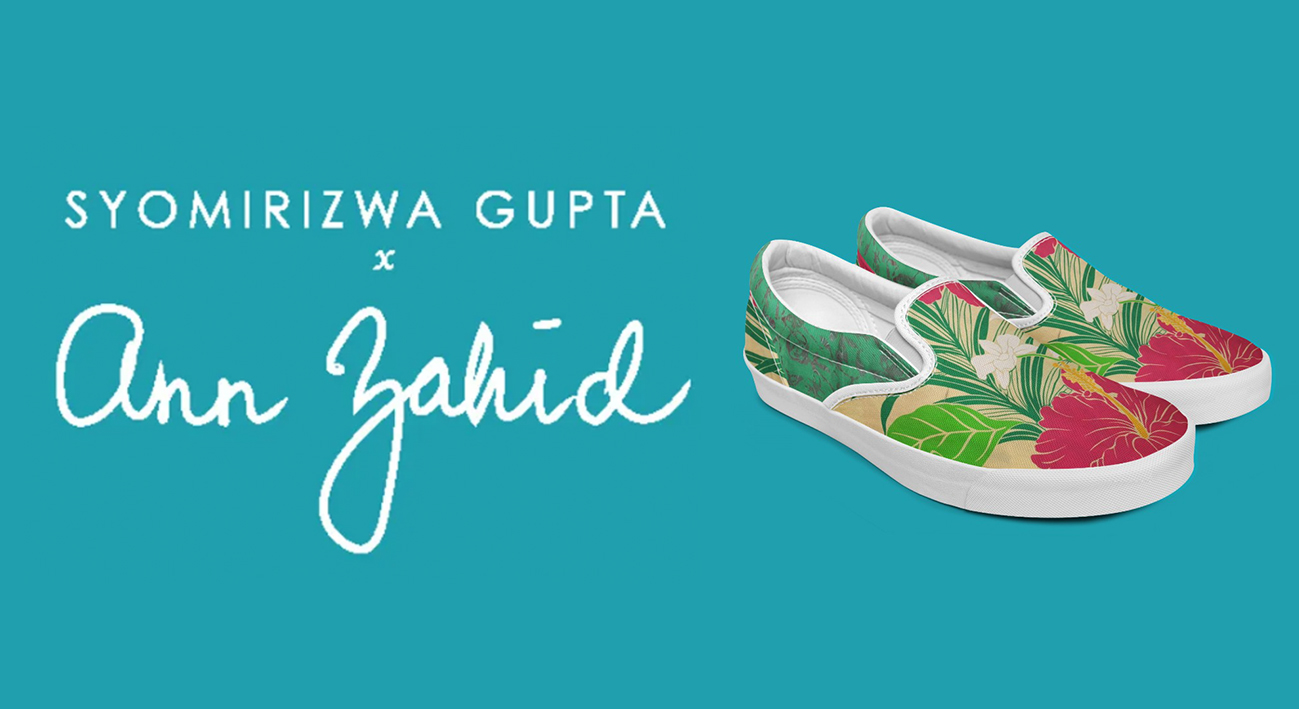 Dang Wangi Series
Please put our hearts together to welcome the 1st Malaysian Hand-Blocked Batik Sneakers Collaboration between the renowned home grown fashion house Syomirizwa Gupta and Malaysian Hand-Blocked Batik fiend Ann Zahid Creations of the latter's Love MY (Malaysia) Hand-Blocked Batik Campaign

We salute 18 years of stunning high fashion adventure of Syomirizwa Gupta! Burst of bold rich colours, shapes, designs of the East; others fusioned with the West. From Kuala Lumpur, Malaysia to the world!

Named "Dang Wangi" by Syomir, the collection is inspired by formerly known as Campell Road - the rich in history and colours of the street that started the shopping bazaars of Kuala Lumpur. It birthed three authentically chic Batik Sneakers - Nanas, Campbell and Keladi. Each design boasts modern prints by Syomirizwa Gupta and are eccentuated with the Malaysian Hand-Blocked Batik from Ann Zahid, articulately selected by them from batik artisans assisted by our counterpart Batik Pasar Payang in Kuala Terengganu, Terengganu. They come in exclusive limited pairs.

Deepest thanks to Syomir and everyone at Syomirizwa Gupta for their remarkable support in walking this path with us in this campaign. You guys are simply amazing to work with! We are deeply humbled and thus would like to share this series with all of you.
Each pair is ONE IN THE WORLD!
Batik by Ann Zahid for the World!