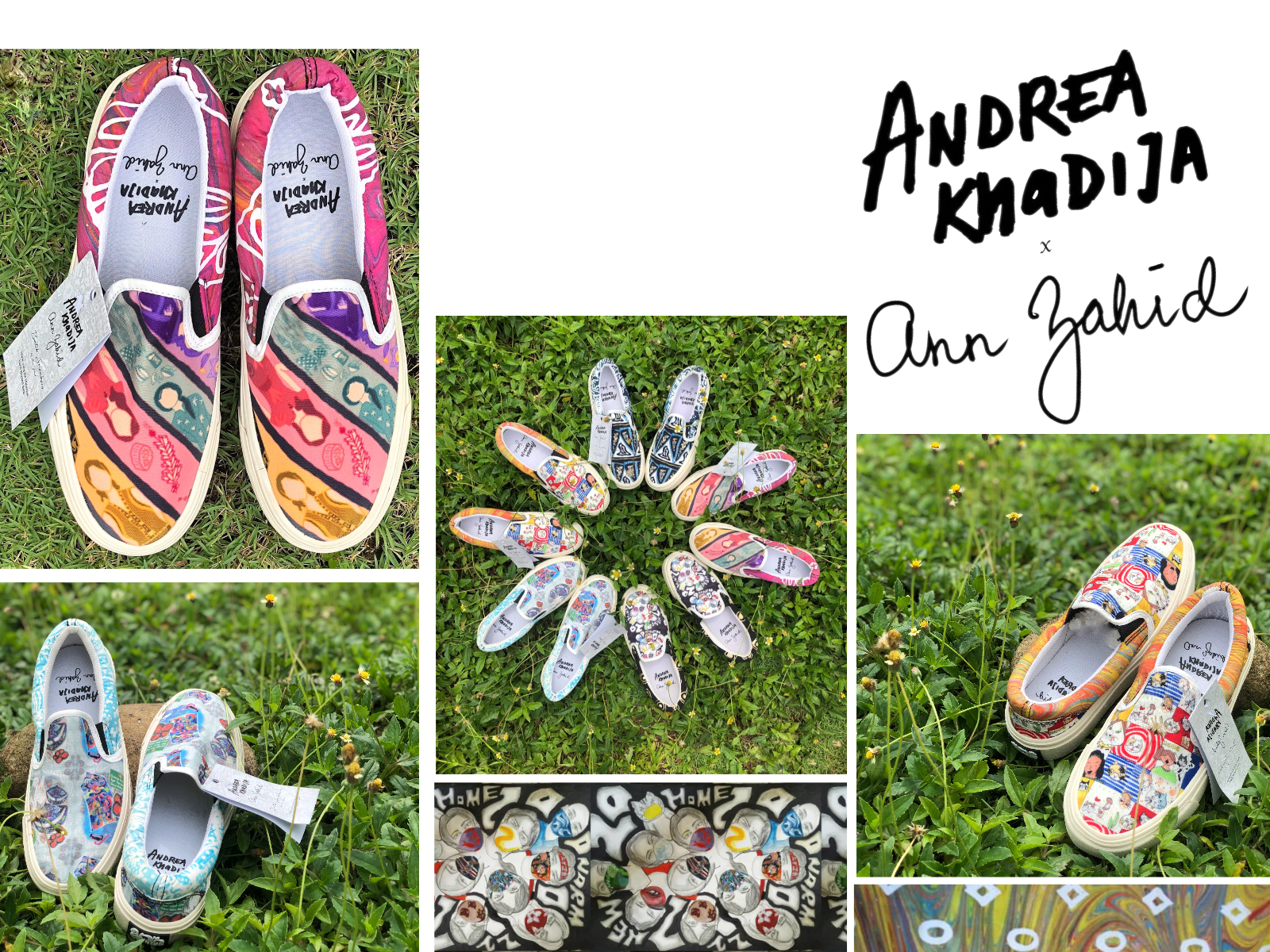 Koleksi Perjalanan Kita
Salam and hi everyone!

Youth in Batik!

In celebrating the Kuala Lumpur Fashion Week 2021 from 1st till the 7th of November 2021, Intan Andrea Khadija feels much privileged to be collaborating with us - a leading Malaysian Hand-Blocked Batik advocate on a series of Batik Sneakers. Ann Zahid Creations is a batik enthusiast, devoted in preserving and promoting the bona fide Malaysian Hand-Blocked Batik via our streetwear and lifestyle products.

"AndreaKhadija x Ann Zahid" is a collection of uplifted footwear, enhanced with state of the art material and exclusive designs. The "Koleksi Perjalanan Kita" fuses Ann Zahid's tailored comfort with AndreaKhadija's smart, enjoyable and catchy designs.

The idea of a collaboration started with Ann Zahid's search for potential opportunities, and a way to ignite awareness in the younger generation about traditional hand-blocked batik.

Andrea Khadija has been painting as a hobby since she was little. When Ann Zahid was looking around among budding artists' works on Instagram, she found Andrea's works posted there. She noticed her swift growth expressed in her pieces of art, and felt that there was a story that could be told. Thus, an idea was born to have a collaboration, to promote Andrea's works as an artist, and as a girl living in confinement in the times of the pandemic.

The joint effort is steadily bearing fruit. Andrea Khadija x Ann Zahid Perjalanan Kita Batik Sneakers Collection blends Andrea's vibrant designs and Ann Zahid's traditional hand-blocked batik into five one-of-a-kind fabulous sneakers. In Shaa Allah.