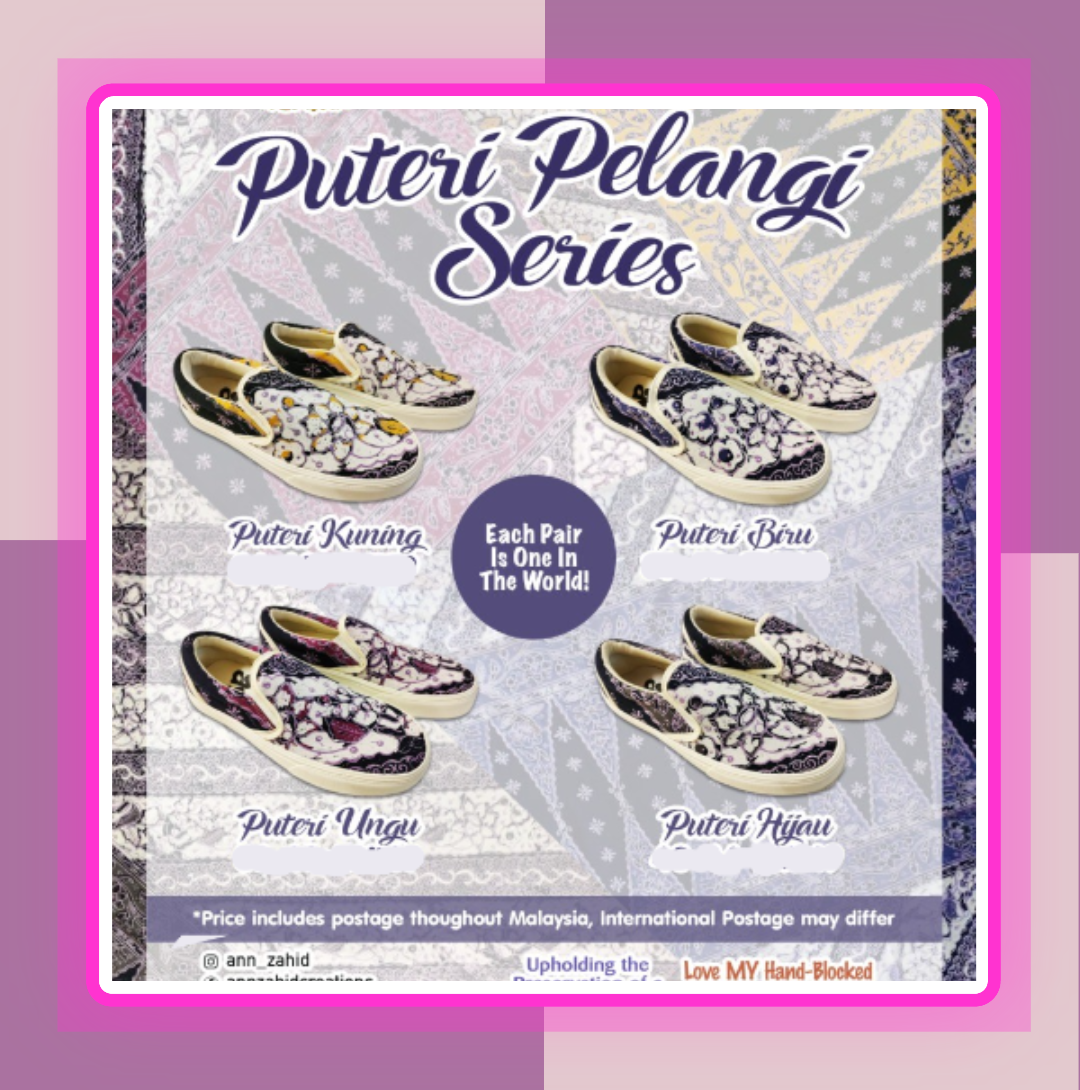 Please welcome Ann Zahid's 12th Batik Sneakers Series - Puteri Pelangi.
The series comes with 4 exotic new designs for you to choose from.
Each of the Malaysian Hand-Blocked Batik used for this production were articulately selected. Epic as the sneakers names, we had distictively chose to again boast our Malaysian Hand-Blocked Batik by the legendary Arwah Wan Ahmad Azhar of Seberang Takir, Kuala Terengganu, Terengganu.
We were so opportune to have crossed path with his daughter Puan Wan Afidah.
We therefore lovingly tribute this series to them. His exquisite talent, passion and dedication towards the Malaysian Hand-Blocked Batik is hoped to be upholded and preserved by generations for years to come as manifested here by his family. We are proud to be able to be a part of this minute noble effort.

Each pair is ONE IN THE WORLD ❤️

Batik by Ann Zahid for the World! ❤
---