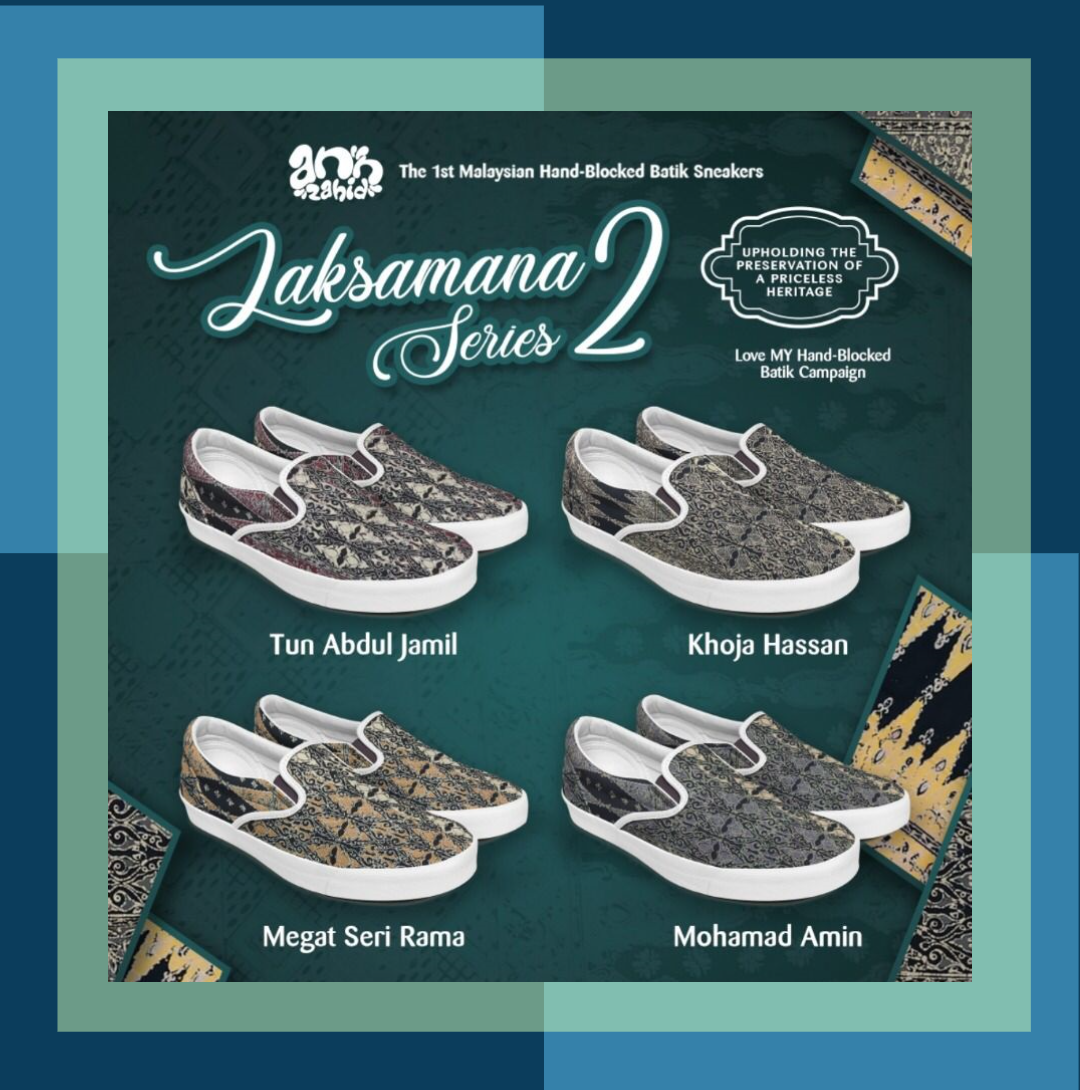 Lets welcome these toughies, Laksamana 2 - the 9th Batik Sneakers Series by Ann Zahid.
These hand-blocked batik were procured during the lockdown last year from Batik Pasar Payang, Kuala Terengganu, Terengganu. At the time, there weren't much suitable hand-blocked batik around for the sneakers. We just decided to get these and keep them for a later production. Many batik artisans could not go near their workshop to work. It was hard for everyone.
With the very few hand-blocked batik that we could acquire, and in view of the significant increase in demand for batik sneakers from the men, are pleased to present herewith the continuation series made especially for them. There are four edgy designs for the gentlemen to choose from.
Each of the Malaysian Hand-Blocked Batik used for this production were articulately selected. Legendary as the sneakers names, we had distictively chosen to again boast our Malaysian Hand-Blocked Batik by the Legendary Arwah Wan Ahmad Azhar of Seberang Takir, Kuala Terengganu, Terengganu.
Each pair is ONE IN THE WORLD!
Batik by Ann Zahid for the World!

---