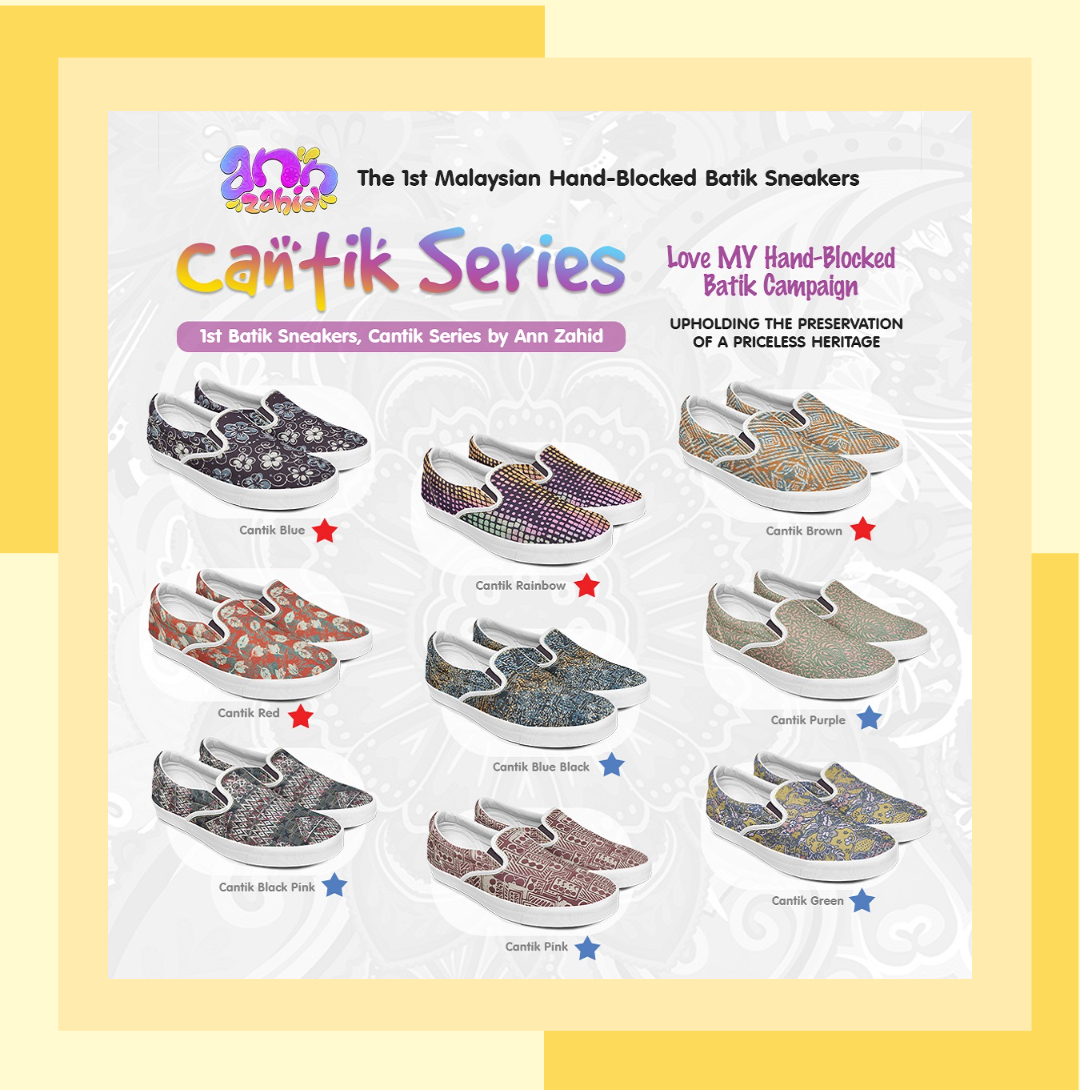 We would like to humbly share with you the 1st product of our Malaysian Hand-Blocked Batik Project - the Batik Sneakers by Ann Zahid Series No.1 "Cantik".
There are 9 attractive designs for you to choose from.
*You help preserve a priceless heritage when you don a pair.
*Each and every pair is unique to only you! No two pairs are alike.
*We are chic and trendy, hipster ready!
*You get to do your part for a community in this beautiful world that we live in together.
Batik by Ann Zahid for the World! ❤
---